The study findings have been published in the online version of Nat. Commun. on October 31, 2023.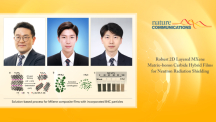 A groundbreaking advancement in neutron shielding, a critical aspect of radiation protection, has been achieved. This breakthrough is poised to revolutionize the neutron shielding industry by offering a cost-effective solution applicable to... Read More
This selection has secured TK Medical Solutions Inc. a substantial business fund of 500 million won, recognizing their biochip technology.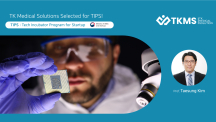 On November 13, UNIST announced that TK Medical Solutions Inc., a tech startup founded by UNIST faculty, has been chosen to participate in the TIPS (Tech Incubator Program for Startup), a teacher start-up company organized by the Ministry o... Read More