《Editor's Note: Convergence, connection, and collaboration are the pathway that leads to the wider world. UNIST is also expanding its network and pursuing accomplishments through active collaboration in various fields of society. Let's take a closer look at some of those highlights.》
■ Recruitment of 3,000 New Participants for Ulsan 10,000 Genome Project Begins Today!
The recruitment of 3,000 new participants for the Ulsan 10,000 Genome Project, dubbed "Genome Korea in Ulsan" has begun, starting from June 1, 2020. The Genome Korea in Ulsan is a large-scale publicly-funded genome project, jointly carried out by UNIST, Ulsan city, and local hospitals. This year, the fourth year of the project will be conducted to select 3,000 new participants.
Researchers have been conducting basic research that analyzes the genomic data of each participants, collects genetic information, and builds data for personalized healthcare. Recently, a team of researchers, affiliated with the Korean Genomics Center (KOGIC) has released data from the initial phase of the Korean Genome Project (Korea1K) , which includes information describing 1,094 whole genomes along with 79 quantitative clinical traits. Future research will be an important resource for the realization of precision medicine targeting Koreans,
If you are interested in participating in the project and are at least 19 years of age and currently reside in S. Korea, you are welcome to participate through the Ulsan 10,000 Genome Project website. Interested applications must apply online at the website, listed below:
[Recruitment of New Participants for Ulsan 10,000 Genome Project]
○ No. of Participants: 3,000 Participants (First-come, First-served Basis)
○ Registration Period: Begins on June 1, 2020
○ How to Apply: Visit [http://10000genomes.org] for more information and to apply online.
○ Approval for Participation: Eligible participants will be notified by a text message.
○ Hospital Reservation: You may book an appointment at any participating partner hospitals, upon receipt of the confirmation message.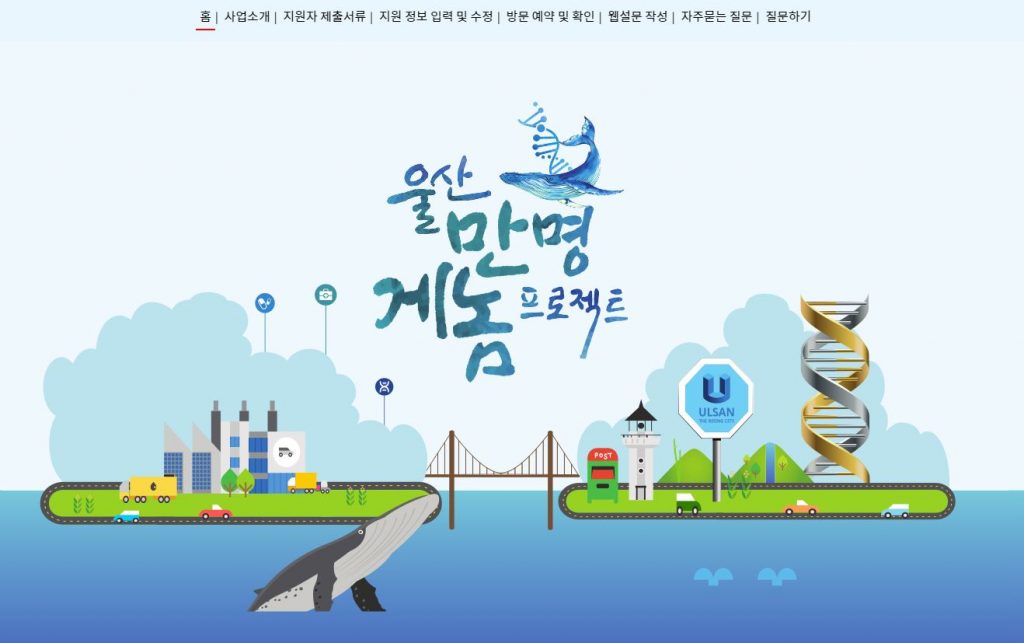 [Related News] Korean Genome Project Data Released for Public Use
[Related News] Genetic Characteristics of Koreans Are Different from Westerners
■ Professor Myung Gon Ko Partners with Global Healthcare Leader 'Sanofi' to
Forge New Paths in R&D for Cancer Treatments
On June 1, UNIST has announced that Professor Myung Gon Ko (School of Life Sciences, UNIST) has forged cooperation agreements with Sanofi-Aentis Korea Co., Ltd., a global biopharmaceutical company focused on human health.
Professor Ko has distinguished himself in basic research, including the development of high-speed drug efficacy test system for the discovery of novel pathways that can be clinically targeted for the prevention and/or treatment of cancers. Based on the know-how accumulated in the pharmaceutical industry, Sanofi plans to collaborate with Professor Ko's team to conduct joint research, starting with the anticancer drug discovery.
[Related News] Sanofi Signs Cooperation MoU with Professor Myung Gon Ko