UNIST signs MoUs with Eindhoven University of Technology and City, University of London.
Partnerships to enhance and develop cooperation in the fields of science, higher education and technology.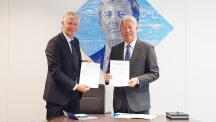 UNIST has signed a Memorandum of Understanding (MoU) to formalize and expand its partnership with the Eindhoven University of Technology on June 13, 2018. Prior to this, UNIST also concluded an agreement with the City, University of London... Read More
UNIST and Cass announce dual degree program, allowing students to further expand their global network.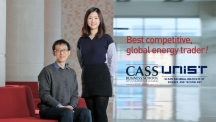 The Graduate School of Interdisciplinary Management (GSIM) at UNIST has launched a new joint MSc program on selected courses with Cass Business in London, United Kingdom. This dual-degree Masters course, starting in January, will give UNIST... Read More