New discovery allows for scalable production of fold-free and ad-layer free single-crystal graphene.
Their findings have been published in the July 2021 issue of Nature.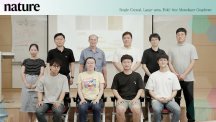 A team of researchers, led by Director Rodney Ruoff at the Center for Multidimensional Carbon Materials (CMCM) within the Institute for Basic Science (IBS), including graduate students at UNIST, have achieved growth and characterization of... Read More
The work by Distinguished Professor Feng Ding from IBS CMCM at UNIST has been appeared in ACS Nano on March 22, 2021.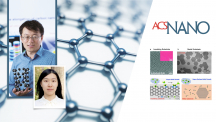 The thinnest material, graphene, is the most promising materials for many applications, such as in electronics, energy storage and etc. For high performance electronic applications, synthesizing graphene directly on an insulating substrate... Read More