Class 101 attracts Series A investment from Softbank Ventures, Mirae Asset Venture Investment, etc.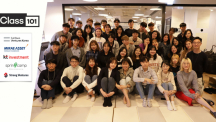 Class 101, a UNIST student-led startup company, has announced that it has succeeded in attracting large-scale investment. Recognized for their innovative online learning platform service, namely 'Class 101', such investment woul... Read More
Pedaling has been selected for the 3rd phase of the Good Starter project by Yoonmin Creative Investment Foundation.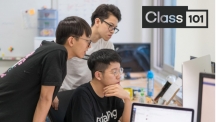 Looking to start a new hobby? Class 101 is there for you! Pedaling, a student-run venture company at UNIST, has been selected for the 3rd phase of the Good Starter project by Yoonmin Creative Investment Foundation, thereby securing KRW 50 m... Read More