Looking to start a new hobby? Class 101 is there for you!
Pedaling, a student-run venture company at UNIST, has been selected for the 3rd phase of the Good Starter project by Yoonmin Creative Investment Foundation, thereby securing KRW 50 million in funding. This funding will help Pedaling establish a strong foothold for their new learning platform, 'Class 101' in the global online education industry.
Class 101 is a learning platform with online classes taught by the best practitioners in their respective fields. With the help of Class 101, you can learn a new skill or a hobby at your own space in the comfort of your own home. This online learning application will teach you practically anything, from knitting to building mobile apps. There are various courses online in almost all categories, including leather crafting, home décor, barista training, yoga, drawing, etc.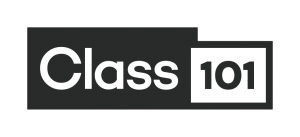 Class 101 is operated through a smartphone application and on the web. Here is how it works: Experts in their respective fields will register their lectures and students will select and enroll themselves to a course they are interested in. Students are, then, given all study materials for their courses upon registration. Lecture duration does not exceed three minutes to boost your focus or productivity. Through this learning platform, students can not only learn cutting-edge skills, but also network with their peers by sharing their experience and knowledge. Class 101 has received more than 15,000 downloads during the two months duration of of testing. Besides, it has been included in the list of newly-suggested apps from both Google Play Store and Apple Store in January. 
The Yoonmin Creative Investment Foundation was established by MegaStudy Chairman Sohn Ju-eun to encourage young talents with creative ideas and innovative business mindsets to run and grow their business. The Good Starter Project is an investment support program for startups at the very initial stages of their growth. Starting January 2017, they have been promoting the selection of candidates for the Good Starter Project, twice annually.
The application period for this year's Good Starter Project started on the 16th of January and finalists were annouunced on Thursday, April 5, 2018. Among 350 teams partook, only 7 teams were selected as finalists, which includes Social Contribution Team (3), Creative Biz Team (3), and Innovative Tech Team (1). Each selected team will be given KRW 50 million in funding. Pedaling is one of the Creative Biz teams. 
The team sees this opportunity as a stepping stone to take their business to the next level by providing users with richer content and improving lecture quality.
"Class 101 provides a convenient way to fit education into people's busy lives," says Dai Sun Kong in the Graduate School of Business Administration, UNIST, the creator of the founding team. "Our purpose is to help people find a new hobby or interest that could lead them find their life's passion."
The founding team, Pedaling is led by a highly-skilled team of six UNIST students, devoted to providing accessible education for all types of students. It has been receiving some great support, which include offering of workspace, seed-funding, training, and mentoring from UNISTRONG, the entrepreneurship program operated by Professor Han-Gyun Woo and Professor KwangWook Gang of Business Administaration at UNIST. It has also received $40,000 in seed funding from Strong Ventures and $10,000 in development funding from StudyMode of the United States.