UNIST, in partnership with Class 101, will be moving part of the Leadership Program courses, offered in Spring 2020 semester to online delivery.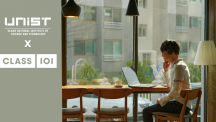 While universities around the world are either closing their campuses or replacing in-person teaching with online alternatives amid COVID-19 concerns, a student-led venture company has turned crisis into opportunity. That is to expand quali... Read More
Pedaling has been selected for the 3rd phase of the Good Starter project by Yoonmin Creative Investment Foundation.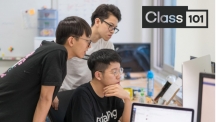 Looking to start a new hobby? Class 101 is there for you! Pedaling, a student-run venture company at UNIST, has been selected for the 3rd phase of the Good Starter project by Yoonmin Creative Investment Foundation, thereby securing KRW 50 m... Read More