Their findings have been featured as the cover page of the November 2020 issue of ACS Energy Letters.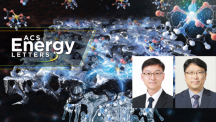 A joint research team, affiliated with UNIST has unveiled a novel method of converting nitric oxide (NO), which is the main cause of fine dust, into pure ammonia (NH3) without emitting toxic gases, such as carbon dioxide (CO2). This breakth... Read More
Their findings have been published in Science Advances on August 26, 2020.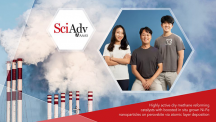 A new nanocatalyst that recycles major greenhouse gases, such as carbon dioxide (CO2) and methane (CH4), into highly value-added hydrogen (H2) gas has been developed. This catalyst is expected to greatly contribute to the development of var... Read More