Distinguished Professor Rodney S. Ruoff's team succeeded in folding an A5-sized, 400nm polycarbonate film in half 12 times.
Their work has been published in the prestigious journal, Advances Materials.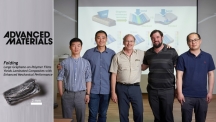 A piece of paper folded over many times able to carry more weight than a flat sheet of paper of the same length. Similarly, folding can also enhance the mechanical properties of graphene. An international team of researchers, affiliated wit... Read More
Their findings have been published in ACS Nano on May 23, 2018.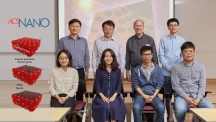 An international research team, affiliated with UNIST announced that they had succeeded in achieving the fast growth of near single crystal monolayer graphene on homemade single crystal Cu/Ni(111) metal foils. The result has greatly acceler... Read More