Their findings have been published online in IEEE Transactions on Visualization and Computer Graphics.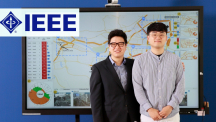 A team of researchers, affiliated with UNIST presented an artificial intelligence technology that can predict traffic conditions for the next 5 to 15 minutes at an error rate of less than four kilometers an hour. This breakthrough has been... Read More
The signing ceremony of MoU between UNIST and Samsung SDS took place on February 27, 2019.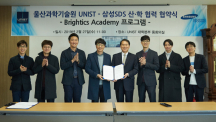 UNIST signed an industry-academia partnership agreement with Samsung SDS to pledge mutual support for one another in the pursuit of excellence in big data analytics related research and education. The signing ceremony of MoU took place in t... Read More