Dr. Cheol Soo Ahn, founder of the Circle Founation visited two reseach sites of UNIST on April 20, 2021.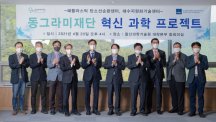 The Circle Foundation (formerly Ahn Cheol-soo Foundation) has visited two research sites of UNIST that were selected for the 2020 Circle Foundation Innovation Science Project on Tuesday, April 20, 2021. The two research centers are the UNIS... Read More
Their findings have been published in Science Advances on April 10, 2020.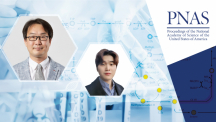 A joint research team, affiliated with UNIST has identified a new metabolic pathway, in which microorganisms utilize single carbon (C1) gases (CO and CO2) as a feedstock. The new metabolic pathway is thought to be the most energetically eff... Read More