The signing ceremony of MoU between UNIST and Samsung SDI took place on November 17, 2022.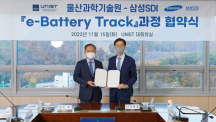 UNIST has joined hands with Samsung SDI Co., Ltd. to nurture and support scientific talents in the field of secondary battery. On November 17, UNIST signed a memorandum of understanding (MoU) with the Samsung SDI to provide the 'e-Bat... Read More
Distinguished Professor Sang Il Seok won the Order of Science and Technology Merit Ungbi!
UNIST Signs Cooperation MoU with POSCO Chemical Co., Ltd.
KHNP Signs Joint Cooperation Agreement with Haeoreum Alliance Regional University!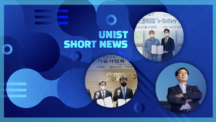 《Editor's Note: Editor's Note: UNIST has attracted considerable public attention recently, as its name was mentioned in both media and academic events. Here is a brief summary of recent news and events at UNIST.》 ■ Distinguished Professor S... Read More