Their findings have been published in Science Advances on April 10, 2020.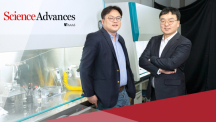 Water drops falling on lotus leaves easily bounce off instead of being partially pinned on the surface. This is because of the irregular distribution of microbumps on the leaves, which has the property of repelling water. Taking cues from l... Read More
Their work has been selected to appear on the front cover of ACS Macro Letters and featured in ACS Editors' Choice.
Professor Hoon-Eui Jeong's team has presented wet-responsive, shape-reconfigurable, and flexible hydrogel adhesives.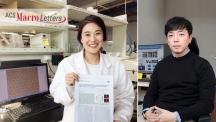 A Korean research team, affiliated with UNIST has presented a new type of underwater adhesives that are tougher than the natural biological glues that mussels normally use to adhere to rocks, ships, and larger sea critters. This has attract... Read More