Their findings have been published in Nature Communications on September 15, 2020.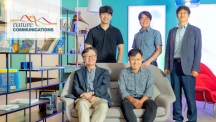 With the increasing pressure on global carbon emissions and climate change, it is urgent to develop cleaner energy alternatives instead of fossil fuels. Hydrogen is a clean fuel with zero carbon emission because it produces only harmless wa... Read More
UNIST received 1 Gold, 6 Silver, and 2 Special awards at the 25th Samsung Humantech Paper Awards ceremony.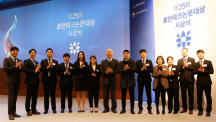 Thirteen UNIST students have been recognized for their excellence in academic and research work at the 25th Annual International Samsung Human-Tech Paper Awards ceremony. This year's award ceremony took place in Samsung Electronics Se... Read More