Their findings have been published in the January 2019 edition of Nano Letters.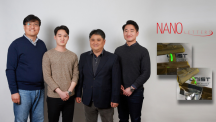 A recent study, including researchers with UNIST has presented a new perovskite light-emitting diodes (PeLEDs) with high flexibility. Thanks to their invention, we will soon achieve the industry's long-standing goal of delivering a fo... Read More
The 1st International Conference on Perovtronics is scheduled to be held at UNIST on October 17, 2018.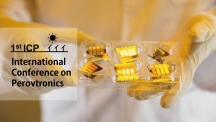 A knowledge-sharing event on photoelectronic technology, such as perovskite-based solar cells and LEDs, is scheduled to be held at UNIST on October 17, 2018. Organized by the Center for Perovtronics, the 2018 International Conference on Per... Read More