The 2018 KRA Awards Presentation Ceremony was held in Seoul on Monday, Jaunary 28, 2019.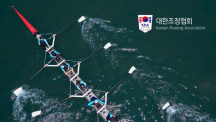 The UNIST Rowing Club has recently been recognized for their outstanding accomplishments throughout the last year. At the 2018 Korean Rowing Association Awards Presentation Ceremony, which was held on January 28, the team was honored with t... Read More
UNIST Rowing Club wins 2 Silver medals and 2 Bronze medals at national rowing competitions.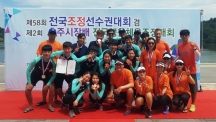 UNIST Rowing Club competed both at the 58th National Rowing Championship and the 2nd Chungju City Mayor Cup National Rowing Competition, took place at Chungju Tangeum Lake International Rowing Center from the 19th to the 21st of August 2016... Read More