Professor Young-Bin Park and Professor Wooseok Ji will receive KRW 10 billion in research funding over the 5 year period.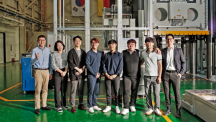 Lightweight and durable composites are still the dominant materials in aerospace application. A team of researchers from UNIST has reported developing a new composite manufacturing technique, that is not only cheaper, but also simpler and m... Read More
Their findings have been published in Communications Chemistry on August 20, 2019.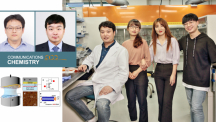 There is a technology that turns materials, such as batteries, sensors, and new drugs into viruses, called bacteriophages. It is used as a platform to easily manipulate the genes of bacteriophages and make the desired protein molecules in b... Read More