Their findings have been published in the November 2021 issue of the Proceedings of the National Academy of Sciences (PNAS).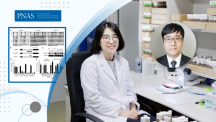 A recent study, affiliated with UNIST has unveiled a new gene and molecular pathway that regulate the excitability of neural pacemaker cells in the brain. The researchers expect that understanding how this pathway works can offer insights i... Read More
Yun Jeong Choi and her research team from the Dept. of Urban and Envir. Eng. received the Minister's Award of Science and ICT of Korea.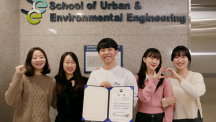 A research team, affiliated with Professor Changsoo Lee's research lab has recently been selected as a recipient of the Minister of Science and ICT Award. The team has been given this honor in recognition of their outstanding performa... Read More