The construction project for 3D Printing Convergence Technology Center has been decided on June 4, 2020.
The center is scheduled for completion by December 2024 and will receive a total of 45 billion KRW in investment.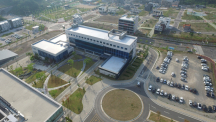 A new 3D printing center will soon be built on the Industry-University Convergence Campus of UNIST. This is will put spurs to UNIST and the Ulsan Metropolitan Government's challenge to create a leading hub of 3D printing technology. O... Read More
UNIST New Center has selected the top 10 news stories of 2018 based on the number of page views.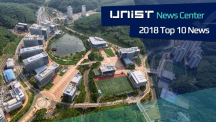 As always, UNIST continued to move towards its dream of becoming "World-leading university to advance science and technology for the prosperity of humankind". The year 2018 has been especially successful and full of inspiring ne... Read More