UNIST ranks 20th out of 351 participating universities from 60 countries, according to the 2019 THE Young University Rankings.
UNIST, in terms of citations, ranked 1st in South Korea and 7th in the world.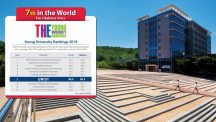 UNIST climbed to 20th place, up four places from its ranking last year, according to the 2019 London-based Times Higher Education Young University Rankings. Besides, when measured based on the number of citations a university's research obt... Read More
UNIST has been ranked as world's 5th best young university for citations.
Among universities founded in the 21st century, UNIST ranked 6th worldwide and 1st in Asia.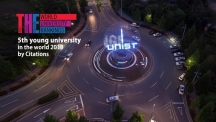 UNIST has been ranked 5th best young universities in the world, according to the latest Times Higher Education Young University Rankings which recognizes the world's best universities that are 50 years old or younger. The 2018 ranking has e... Read More